Tell us your story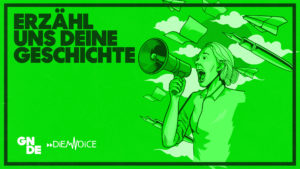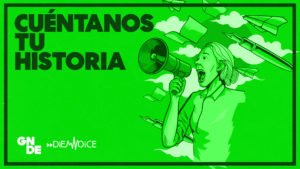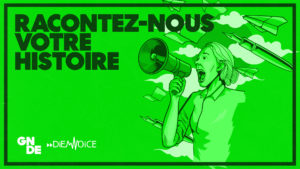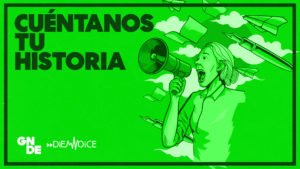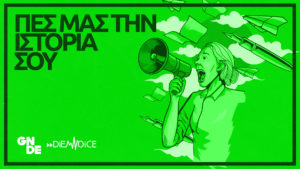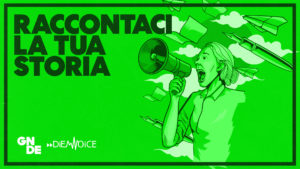 Tell us your story! is a new initiative by DiEM Voice (the culture and arts platform of DiEM25) and the Green New Deal for Europe campaign. 
We invite you to participate by telling us your story in a short video! Many of us are facing issues with jobs, housing and health care, and are now being confronted with the prospect of the so called "green" transition that leaves many citizens in our societies behind. Additionally, the numbers of the most direct victims of environmental pollution and climate problems are rising exponentially.  
We would like to hear how does this impact on your daily life? What problems are you currently facing? 
Record a short video of yourself on your phone telling us about an issue that affects your life and upload it to this form.
The videos will be used in the future to create a social media action. 
We've been silent for long enough. Let's speak up!
Specifications:
Videos can be recorded with your mobile phone or any other device

You can record the video in English or in your own language

Length: up to 3 min approximately

Please choose a quiet space to record your video

Please make sure we can see your face! If you record the video close to a window, make sure you are facing the sun!
Terms and Conditions
Submissions will be reviewed by a validating panel to ensure that they are in line with DiEM25's principles. If we can't hear or see you on the video, this may make your submission ineligible. 

If your video is selected, you will be contacted by

Tell us your story!

team to accept terms and conditions, regarding copyright and possible uses of your work by DiEM25.

Tell us your story!

team reserves the right not to use the videos that are not related to DiEM25's political values. Please observe DiEM25's

code of conduct

.