Upcoming Events
Please check back later for new events!
Past Events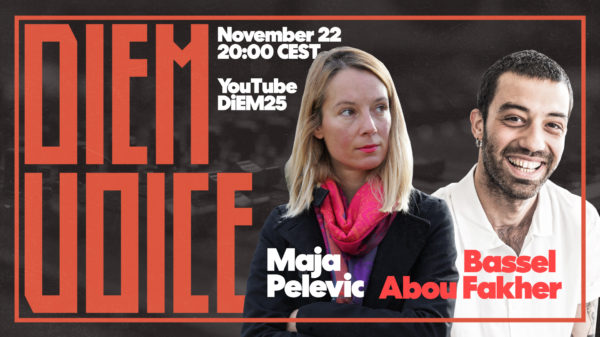 22 November, 2021
Linear minds Bassel and Maja will be talking about his life and art after he fled the war in Syria in 2015. and started living in Brussels. They will discuss his view on the migrant crisis and how Europe in his opinion dealt with it and how through music he is looking ahead with a linear…
Read More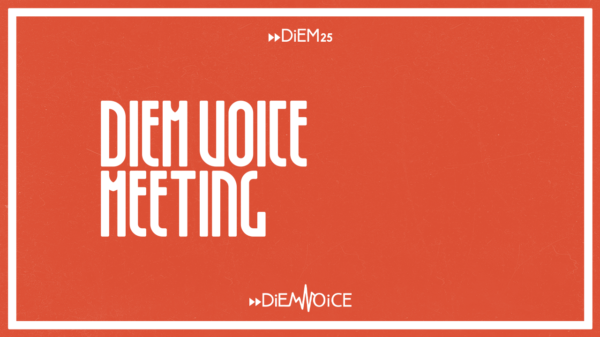 04 November, 2021
We welcome you to join the Arts & Culture DSC meeting on Thursday, November 4 at 6 PM CET. This is the space where DiEM25 members interested in discussing arts & culture policy-related topics meet.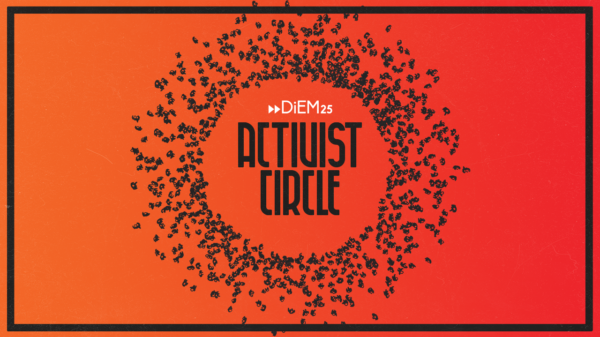 31 October, 2021
Prior to Cop Off, DiEM25's alternative climate conference, DiEM25 is planning a Pan-European action to take the Green New Deal for Europe out onto the streets on the Global Day of Action on November 6. We are calling on you to join forces with the rest of DiEM25 to help us raise awareness about our…
Read More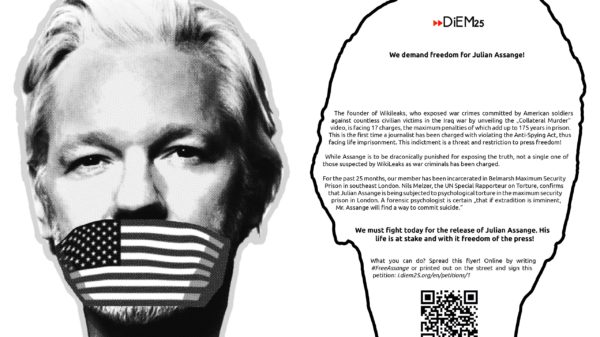 23 October, 2021
As part of our ongoing campaign "Raise your voice for Assange" we are calling on DiEM25 local groups (DSCs) in London and across Europe to take the streets on October 23 and march in defense of DiEM25's Advisory Panel member Julian Assange! In London the demonstration march will take place from 2PM CET at BBC…
Read More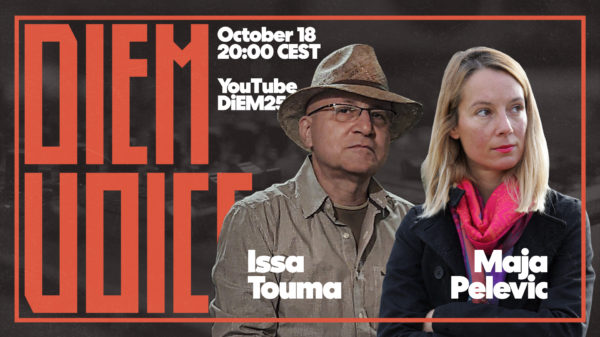 18 October, 2021
Greetings from Aleppo DiEM Voice is delighted to welcome Issa Touma- Syrian photographer, curator and documentary maker onto Octobers episode of DiEM Voice TV. Issa and Maja will talk about a fight for freedom that turned into a fight for repressing freedom. Looking into the unknown future through a camera lens they will try to discover…
Read More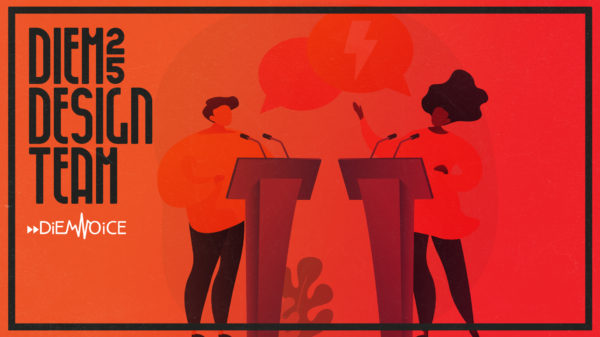 20 September, 2021
DiEM Voice would like to invite you to join the DiEM25 Design Task Force Meeting on Monday 20 September at 7PM CET. We will discuss how the task force will work from now on and answer any questions you might have regarding the task force. After finding volunteers that work in design and video, we…
Read More